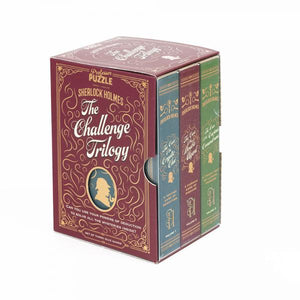 Use your powers of deduction and reasoning with this compendium of three different mystery games. Featuring over 150 riddles, puzzles, and enigmas, this collection of games and quizzes will put your brain under closer scrutiny than a magnifying glass!
The Case of the Double Agent:
Pose the right questions to uncover your new alter-ego, or exercise your powers of deduction to reorder some tricky anagrams.
The Case of the Cryptic Clue:
Far from elementary – follow the clues to crack the case.
The Case of the Curious Conundrums:
Summon your inner detective to solve these testing riddles.